Digital Equity Program
Provides refurbished computers to low income families and non-profit organizations within Riverside County at No Cost
The Digital Equity Program is a component of the County's "Green" strategy which provides a more cost-effective method for reducing its Carbon footprint by enabling e-government, accessing services online and handling of e-waste. Accessibility to online services reduces the need to visit a county facility, thus reducing traffic and our usage of carbon generating resources
The Digital Divide Impacts
Life in Riverside County is rich and rewarding for most of its 2.4 million residents! We enjoy easy access to mountains, desert and the ocean. We can shop for nearly anything we desire, attend cultural events, world class music festivals like Coachella and Stagecoach Festival, tour our high quality local wine region in Temecula, and are close to both beaches and mountains. Our average family income is over $58,000 per year, with 27% of our families earning over $100,000.
20% of all households are single-parent families
20% of all adults do not have a high school diploma or equivalent
11% of our population is disabled
13% of the population is 65 years and older
15% speak English less than proficiently
25% of all families and 32% of households earn less than $35,000
17% of Riverside County residents live below the poverty line
Image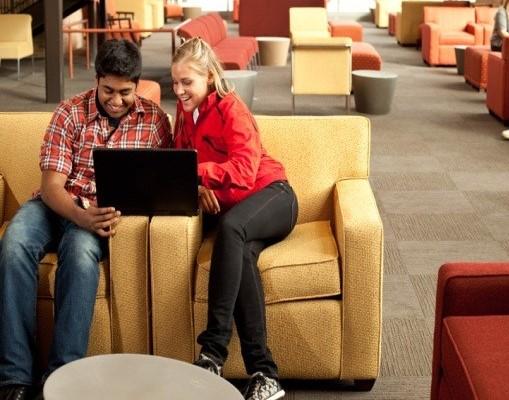 Program Benefits
Our Digital Equity Program enables residents to participate in our digital world, including:
Opportunity for higher quality of life 
Empowerment to take individual action 
Access to economic opportunities 
Basic participation in K - 12 education
Participation in the local and global community
We strive to facilitate access and opportunity to utilize the wealth of online services available including health, financial, legal, consumer and social services.