RivcoConnect is dedicated to ensuring all eligible households have access to high-speed home internet through the Affordable Connectivity Program (ACP). To track enrollment progress, Riverside County and other California counties rely on the ACP Enrollment Tracker, an online dashboard that provides the most recent data on the number of ACP-eligible households and the number of enrolled households. The ACP Enrollment Tracker tracks enrollment by county, city and ZIP code.
Find out how many households are enrolled in your area!
Image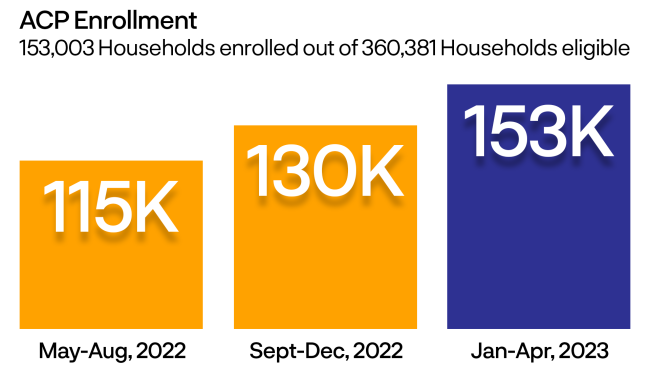 In Riverside County, an estimated 58,000 households enrolled in ACP in 2022, representing an 81% increase over 12 months. But many ACP-eligible households have still not enrolled.
Image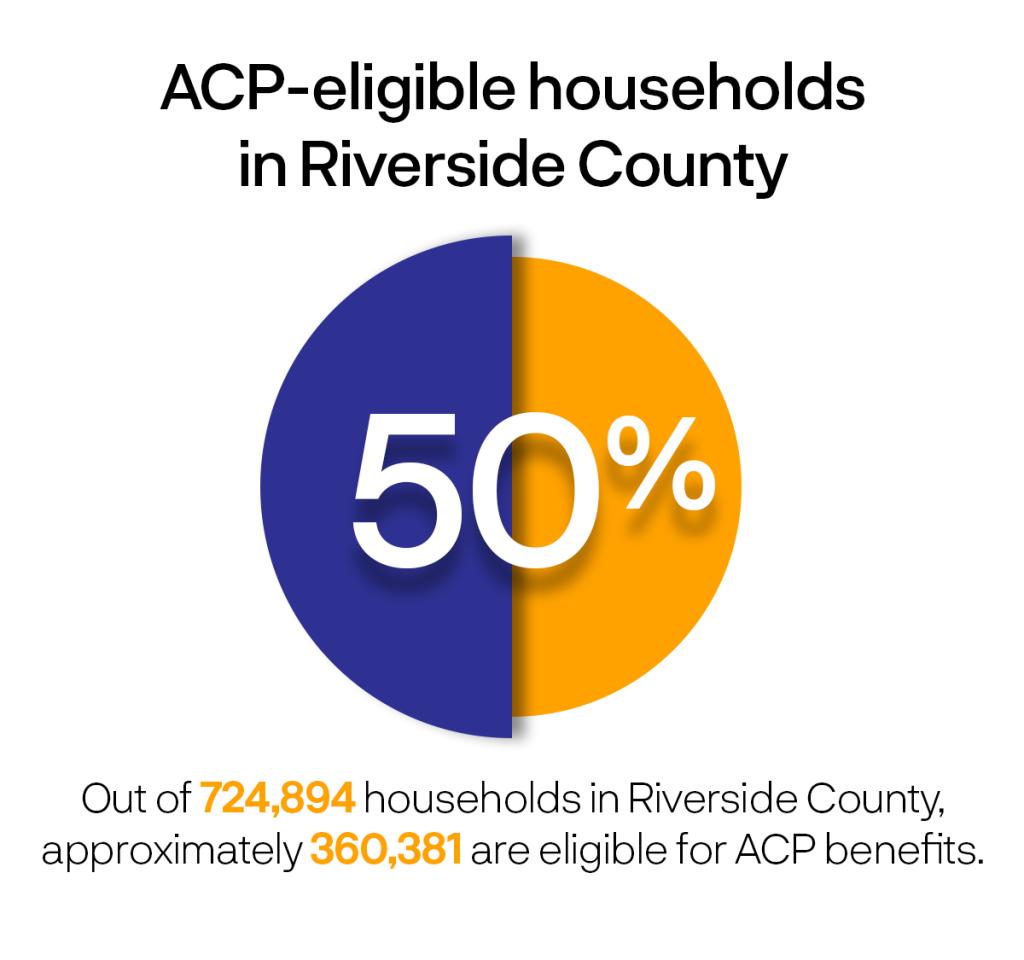 Image
About the ACP Enrollment Tracker 
The ACP Enrollment tracker is a project of the California Emerging Technology Fund (CETF) and the Geographical Information Center at Chico State Enterprises (CSE). The CETF is a nonprofit organization and member of the California Broadband Council that supports greater access to affordable broadband. CSE is an affiliate of CSU Chico.